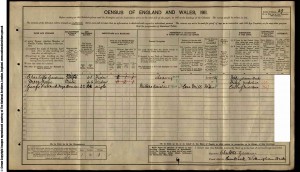 George Forge. Died 18 August 1916
George was born about 1890, his brother John about 1888 and from a young age in 1901, both lived as boarders in Wokingham with George and Charlotte Gardiner who had a child of their own. By 1911 Charlotte was a widow and George Forge was working as a miller's assistant. Visiting them on the day of the census was Mary Forge born in Filey, Yorkshire, perhaps she was George's mother/aunt. Mary Forge was in 1901 a servant at Winnersh Grove a big house owned by the Wilsons.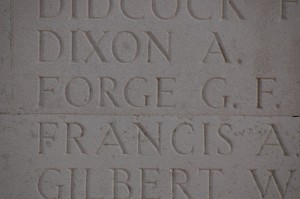 George joined the Royal Berkshire Regiment 1st/4th battalion (2402). As this was a regular battalion, it is likely he was a regular soldier before the war.
http://www.purley.eu/H142P/P233-Somme.pdf
The battalion fought at the battle of the Somme and it was here that George was killed on 18th August 1918. As his body was not recovered, his name is placed on the great memorial at Thiepval.
A note in the Reading Mercury on september 16th tells us about several local casualties including;
"Sergeant George Forgean old choir boy of StPaul's church whoose home was in Embrook "